Updated on March 16, 2020
11 Ways LinkedIn Can Help Keep Your Business Running During a Pandemic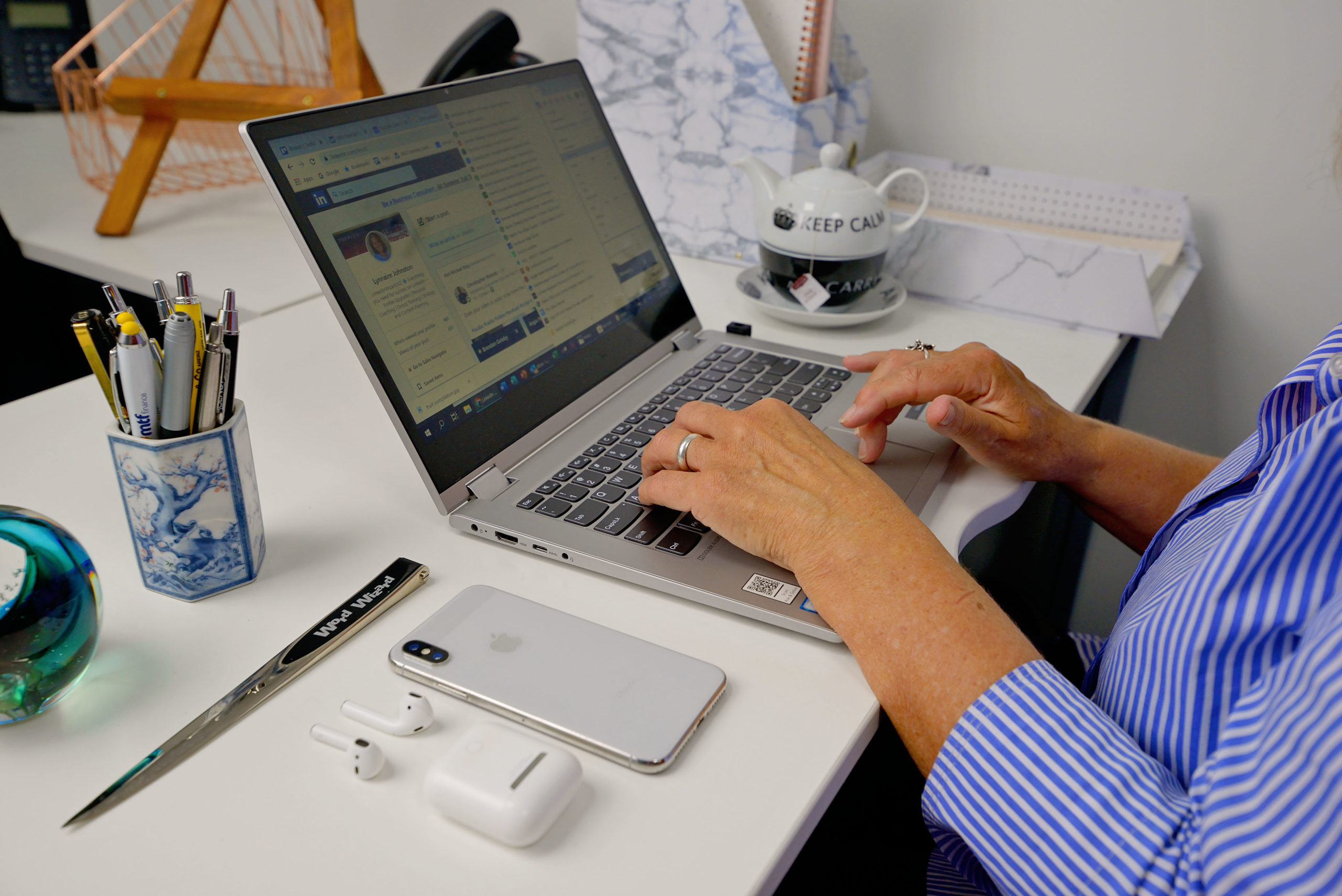 With the dramatic arrival of Covid-19, face-to-face meetings are being discouraged and working from home is being encouraged.
How will this impact businesses? Simple! As the coronavirus spreads, more and more activity will move online. For instance, instead of meeting a potential client one on one, we'll be doing so online. And, this will make having the best possible presence on the world's leading business social media site – LinkedIn – absolutely critical.
Use of the platform will inevitably skyrocket as people look for ways to move the networking, client sales meetings and training they have been doing in person until now, online. They will realise that others – potentially their competitors – have already been using the platform to great effect and that they have some catching up to do. Because just as the virus has positively impacted the stock values of online companies like Netflix, so too will it positively affect the amount of business being conducted on LinkedIn.
Informal catch-ups in cafes will cease. Beers after work on Friday will be less popular and weekly sales team meetings will be held via Zoom instead. Conferences and large business events will be cancelled or postponed (if they haven't already). Likewise, training seminars and workshops will be put off until later in the year when, it is to be hoped, the situation will have settled down.
How to reduce the impact of coronavirus on businessses
There is no doubt the coronavirus will affect all of us both personally and professionally. And just as we can ensure our household supplies of essentials are stocked up, we can put in place measures to reduce the impact on businesses.
Small businesses have the unique ability to pivot quickly where necessary. We can change the way we operate the moment we see the need or desirability to do so. I am more convinced than ever of LinkedIn's role in making our businesses more visible, credible and trustworthy in these difficult times.
Here's what I believe every business needs to be doing immediately, to ensure a seamless move from doing business in person to online.
Update and upgrade the LinkedIn profiles of all staff members. If profiles do not present a business in the best possible light, customers will go to a competitor with profiles that do.
Make best possible use of the new Featured section, currently being rolled out, to provide up to date information pertinent to clients and customers – announcements, videos, documents etc. Make it easy for people to find out what they need to know.
Update and upgrade company pages. Set one up if none yet exists for the organisation. Next to a company website, this is the most important online space for an organisation. Even if follower numbers are low, the page quality should be high.
Increase recommendation numbers on profiles. Social proof will have never been more important than in coming days, weeks and months – especially if the forecast recession hits hard on the back of the effects of coronavirus.
Be active. Post about how the business is coping with the inevitable changes brought about by the virus, how the organisation is changing the way it operates. Provide useful information customers want and need to know. Show the company is at the forefront of positive change.
Use the LinkedIn messaging service to keep in touch with clients on a formal and/or informal basis. Send them voice or video messages. Share information they may not have spotted in the newsfeed that helps them in their businesses.
Set up a message pod with those who need to be regularly contacted. Explain to them that this is how messages will be sent, to avoid important communications falling into email spam folders. Message helpful information often.
Read the news feed avidly and find out what's going on in the industry by following relevant people and hashtags because even those with few connections, can still access the vast quantities of information available from thought leaders and experts.
Salespeople who have not yet mastered the skill of using LinkedIn to search for leads, should be upskilling on Sales Navigator. Learning to competently use the full and immense capabilities of the platform to find and nurture leads will pay big dividends.
Take up LinkedIn's offer of FREE access to 16 of its LinkedIn Learning video courses, designed to help those working remotely or from home. The link is https://lnkd.in/g7DKqNi
This is not LinkedIn related but is going to become crucial in the weeks ahead: Hold meetings online using Zoom or Skype. Attendees can be anywhere there's an internet connection and take part on any device. Both platforms are free and easy to use.
The world as we know it is undergoing a massive shift and it behooves all business owners and professionals be aware of and ready for it.
By Lynnaire Johnston, Word Wizard, who is ranked #1 LinkedIn expert in New Zealand and in the Top 20 Asia Pacific by the Social Media Marketing Institute. She writes about better ways for business owners and professionals to use LinkedIn.