Are You Serious About LinkedIn?
Join the world's first LinkedIn members site with a 7-day FREE trial so you can see for yourself the benefits of membership.
Find everything you need to know about LinkedIn in one place!
This membership site is for those serious about using LinkedIn and will help you no matter what
you want to achieve in your professional career:
To land the job of your dreams.
To gain brand recognition.
To develop a reputation as a thought leader or industry expert.
To build a community of trusted colleagues.
Or something else altogether?
The place to do this is LinkedIn! On LinkedIn you can …
Publish content that gives you visibility and enhances your credibility.
Engage with other people's content to be seen and heard by those important to you.
Learn from experts in your industry.
Contribute your own expertise.
Connect with others and build a strong network of people you know, like and trust.
Promote your personal brand, business or consultancy.
Don't know much about LinkedIn? You are not alone!
LinkedIn has morphed from a job-seeking site where we dump our resumes and forget them, into a
powerful marketing system. And one that is becoming increasingly important to professionals
around the world.
Why? Because LinkedIn is on track to become the Amazon of the B2B marketplace. That makes it
imperative for everyone who sells products or services to businesses to have a compelling
profile, a professional company page, a solid network of quality connections and page followers,
and to be consistently contributing value-added content that people will read and engage
with.
But how to do you this when LinkedIn is so big, so complicated and so scary? By
joining like-minded people who also want to use LinkedIn to succeed in their own businesses and
careers! And that's what this Link∙Ability membership site is all about. It has two
components:
Everything you need to know about LinkedIn in one place – learn while watching, reading and listening to our vast collection of videos, articles, checklists, expert interviews and webinars on all aspects of LinkedIn.
A community of other business professionals also learning how to leverage the power of LinkedIn who you can bounce ideas off, get help from and help in return.
Join the
Link∙Ability membership site today!
Who's Behind this Site? The creator of this site is internationally recognised LinkedIn expert, Lynnaire Johnston, the Word Wizard who is ranked #1 in her field in New Zealand and in the top 20 for Asia Pacific. She is the author of Link∙Ability, 4 powerful strategies to maximise your LinkedIn success and the co-author of Business Gold: Building Awareness, Authority and Advantage with LinkedIn Company Pages.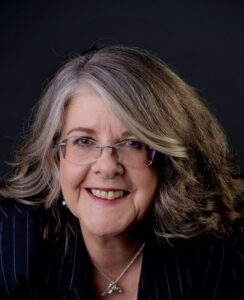 Lynnaire's LinkedIn Story I published my first article on LinkedIn in 2014 and have fallen more in love with the platform each passing year. Since publishing became an option we can all use to reach a larger audience with our ideas, I have been captivated by the possibilities it offers.
I quickly realised the importance of learning the different features and creating a compelling profile to stand out from others in my industry. I began updating profiles for others and developed a content marketing programme for people who see the potential of LinkedIn to help them achieve their professional goals.
Being ranked No.11 among LinkedIn experts in Asia Pacific inspired me to write Link∙Ability. Since then I've been invited to speak at events, been interviewed on podcasts and presented multiple webinars. I've gained international recognition and have clients all over the world. Through the gift of networking that LinkedIn offers, I have been able to co-author a second book. All through this I've been building a vast library of information about LinkedIn which I believe should be shared as widely as possible.
Joining this Link∙Ability membership site means you'll have everything you need to know about leveraging the power of LinkedIn to achieve your professional goals right at your fingertips."
Click here and get started today!
How does it work? 
When you sign up to Link∙Ability you get a 7-day free trial so you can see the benefits of long-term membership. You will have unlimited access to more than 100 articles, webinars, videos and downloadable tip sheets. Plus, every week we add more content.
PLUS! There is a members-only Facebook group where we post updates, tips, events and notifications. This gives you an opportunity to meet likeminded business professionals and build your network as well as ask questions, and get help and support.
There is no minimum sign-up period or sign-up fee, and you can cancel your membership at any time.
Join now for a 7-day free trial and receive instant access to our entire collection of videos, webinars, articles, posts and other material.
Do you have questions about how this site works? Then check out our FAQs listed on this page. And if you would like to get in touch with us to check any other details, contact our membership manager at members@wordwizard.co.nz. Don't already have an account? Join now for access to exclusive content.