Know How This New LinkedIn Algorithm Research Will Work for You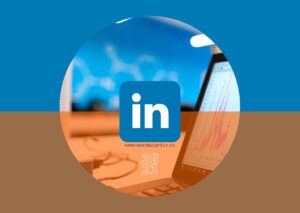 Social selling and LinkedIn expert Richard van der Blom recently published new LinkedIn algorithm research. His findings provide some surprises and some reinforcement of current understanding. This is my take on his research, which can be found at https://bit.ly/32pWfem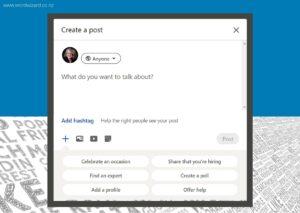 How post formats are impacted by the new LinkedIn algorithm research
For as long as I've been publishing on LinkedIn, text-only posts have generally performed best. But according to van der Blom's research this is not now the case. Document posts (with text), do even better. That's likely to be because of the algorithm change to rewarding dwell time – which takes into account the time someone spends looking at, reading or watching your post. Now, the new LinkedIn algorithm research shows the performance of posts by format is (from most to least effective):
Document posts
Text and text/image (I disagree with the image post results, these generally perform badly for me)
Native* video (which now includes videos hosted on Vimeo weirdly)
Polls
Posts with external links
Pre-programmed options (eg Celebrate an occasion or Find an expert)
YouTube videos
Articles
(* Video which is uploaded from your computer or phone as opposed to being hosted somewhere like YouTube.) A view on a video post or article equates to six seconds of time on the screen. Using external sites to add bold, italics and funny fonts to your posts can have a negative impact on reach.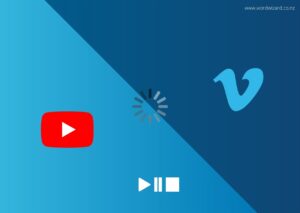 Videos and the new LinkedIn algorithm research
For some time, native video has outperformed video embedded in other platforms such as YouTube. This is still the case unless the video happens to be hosted on Vimeo, where apparently it is treated differently. The takeaway: use native or Vimeo videos in your posts.
Views of and engagement on videos are now 20-40 percent higher than they were in 2019.
For best results make your videos no longer than 30-40 seconds, in square format and with captions. This last is because half of your viewers will watch your video with the sound off.
LinkedIn Live receives very poor engagement levels at just 2.2 percent, much lower than other forms of video.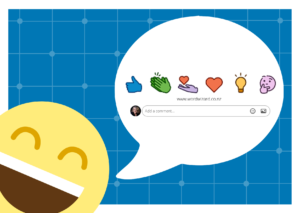 Engagement
We've long known that comments give better reach than likes (also known as reactions) or shares. The new LinkedIn algorithm research confirms this is still the case with comments returning twice as many views as likes and eight times as many as shares. However, authors of posts need to respond to comments within two hours of their being uploaded for maximum return. And comments that receive likes within 24 hours do better, especially on company pages. All the different like reactions (love, celebrate, curious and insightful) seem to carry the same weight with the algorithm except the recently introduced support, which returns 10 percent more views. Shares are seen by LinkedIn as duplicate content and are penalised accordingly. The way around this is to have the original author comment on the shared post which will return 3-4 times more views as a regular share. However, I cannot see this working. A better solution is to write your own post about the content, referencing the original post, but offering your take on the issue. The golden hour in which a post needs to receive engagement for wider distribution by the algorithm is now extended to two hours. The author of the post needs to engage on comments in the first 24 hours to have the most positive effect. If you do not engage on others' posts, it has no palpable effect on your own content.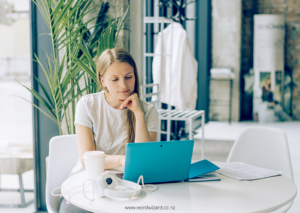 Dwell time
When LinkedIn changed the algorithm to take account of how long posts were looked at, as opposed to how often, it threw many previously long-held beliefs up into the air. The new LinkedIn algorithm research confirms that the goal is now to hold attention, not just gain it. To that end, when compared with 2019, document posts receive 40-60 percent more views, followed by video (20-40 percent) and external links 15-30 percent. This last seems counter to logic as they take people off the platform but it's the basis of the comparison that likely makes this possible. Posts with fewer than three lines of text (that trigger the see more button) perform exceedingly poorly.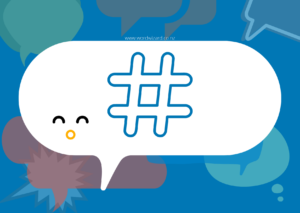 Hashtags
For most of 2020, LinkedIn experts have generally agreed that 3-5 hashtags per post are as many as it is possible to use for maximum reach. LinkedIn uses these hashtags as part of the post URL which backs up this view. However, in his new LinkedIn algorithm research van der Blom suggests that 3-9 hashtags per post gain the most reach. It doesn't matter where in the post these are placed (although convention dictates at the end). Hashtags should have a minimum of 100,000 followers except for a few that might be specific to you such as your company name. Van der Blom says hashtags have the power to become the new communities. I take this to mean that people who follow certain hashtags are more likely to see posts in their feeds carrying the same ones, so they become familiar with these people, but van der Blom may see an even greater future for them than this.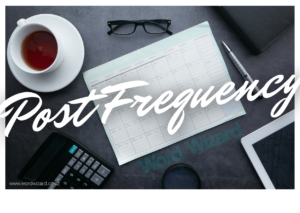 Post frequency
The number one question I am asked about posting is how often to do it. And on this the research is most interesting. Instead of deciding in advance how frequently to post (eg three times a week), use the response to your posts to guide you and don't post new content until your current piece receives a drop in engagement. Van der Blom says that only two pieces of content from any one person will be shown in the timeline at once on any given day (check this). More posts reduce visibility. If your second post scores well, your first post will lose 50 percent of views. If it doesn't, you still lose 20 percent – which is a very good reason to post only once a day.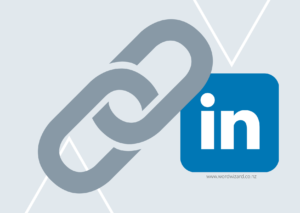 External links in posts
Until recently, it been conventional wisdom that posts containing external links perform poorly. Then, LinkedIn appeared to stop penalising posts with links but the research confirms the best way of including a link is the edit method followed by simply writing the link in the post. Van der Blom cautions against the common practice of adding the link to the first comment. (The edit method is when a post is published first without the link, and the author immediately goes back in and, using the edit function, adds it in.) The number of links in a post also has an effect. Two links results in up to 25 percent fewer views, three links up to 40 percent fewer and three or more is not something that should be attempted. In an exception that proves the rule, I recently wrote a post for a client's company page which included at least four links to previous articles and this post levelled out at 260,000 views.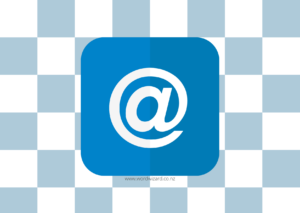 Tagging
It is popular with LinkedIn authors to tag a number of people in posts to increase reach but the research shows this doesn't automatically increase visibility. It is a common trick to tag a famous person or someone with huge reach in the hope that their popularity will rub off. It doesn't. However, if the person or persons tagged in a post does respond in the comments, views do increase. (Presumably this response has to come in the first 24 hours but it is not clear.) Conversely, if those tagged do not engage or, worse, untag themselves, the post will be punished.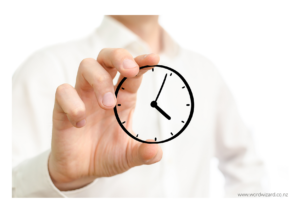 Post timing
Long a hot topic with varying opinions, the timing of a post DOES matter. The best time to post is between 8 and 10am, especially on a Tuesday. Weekends, too, are now successful because 50 percent of users are active but only 25 percent are posting so your efforts will stand out.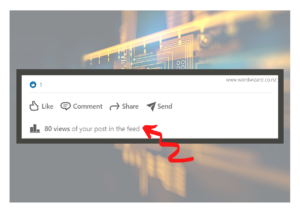 Post reach
Another way to boost the reach of posts is to have a high social selling index. This is measured by four criteria: Establishing your professional brand, finding the right people, engaging with insights and building relationships. The higher your SSI, the better your posts will do. In fact, an SSI of 60-75 is the point at which posts will be boosted. From 75-90 this boost is 25 percent and from 90 upwards it increases dramatically to 150%. To find your SSI visit https://www.linkedin.com/sales/ssi Having an All Star profile – the highest of LinkedIn's three levels – also increases reach by 1.5 times when compared with Intermediate level profiles. Another impact on post reach is scheduling software. I've long disliked it because of the mess it makes of formatting (although this may have changed in recent times) but the research shows it reduces reach by 8-15 percent.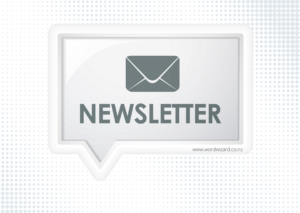 Newsletters
Not everyone – including me – yet has the new newsletter function which is a shame because van der Blom reports that it provides four times the views of articles. While that sounds attractive, remember that articles routinely have very few views. They provide credibility and build up into a body of work that can be featured on profiles and indexed by Google.
So far as I can tell, newsletters have the advantage over articles (which seem essentially the same thing) in that subscribers receive notifications. They are also sent email notifications which makes them even harder to miss.

Company pages
The research confirms that company pages that are fully complete are given more reach by the algorithm. Unlike personal profile posts, there is no maximum per day that causes reach to be restricted. Posts that are shared rather than commented on will have about five times less reach so instead of having your team members share a post, have them comment on it instead. Company pages still don't rank very well in terms of their visibility in timelines, usually just 2-6 percent of the page's followers will see the post. Infrequent posting (less than one per month) ensures the lower end of this at 2 percent.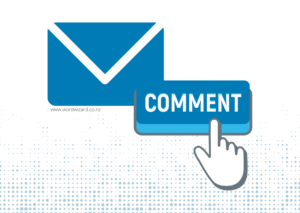 Miscellaneous findings
Performing two actions (eg a DM and a post comment) on a new connection's profile in the first week increases their relevancy to you, which could positively affect how often their posts appear in your feed. Followers see less of your content in the feed than do your connections.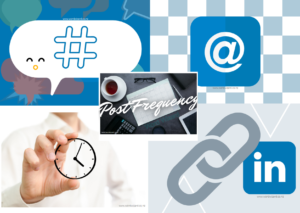 Summary
When taken altogether, Richard van der Blom's new LinkedIn algorithm research findings reinforce my view that building relationships leads to success on LinkedIn. By engaging using the methods he discusses, posts reach further and have more impact. If you publish unique content regularly and engage on your connections' posts in a meaningful way, you are already on your way to Link∙Ability. Lynnaire Johnston is the author of Link∙Ability, 4 powerful strategies to maximise your LinkedIn success and is an internationally recognised LinkedIn expert. She works with individuals and companies to help them achieve their business and professional goals. Lynnaire shares her knowledge on LinkedIn, YouTube, and here on her website.